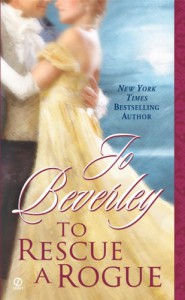 I was somewhat disappointed with this book, mainly because I expected something else. I hoped there would be more angst and emphasis on the hero's opium addiction and his fight to get free, but the writer chose not to emphasize on that.
It was also strange for me because the hero and heroine realize their love for each other early on and from that point on, it was only external problems having to do with the hero's war past and capture that got in their way and created any tension. The rogues from almost every previous book were present in many scenes trying to help the hero and the focus was more on these problems than in the romance. All in all, it felt like a book in the middle of the series (which it is after all) and not a stand alone romance. Not bad, but far from great as well, though fans of the series will probably appreciate it more than I did.
PS: Also to note, that the love scenes in this one are almost non-existent: there are only two, only one of which is completed:( It made me feel that their relationship was more friendly than passionate.